Kenilworth's Own Radio Station!
Radio Abbey is our online community voice – if it matters to you – it matters to us!
Visit www.radioabbey.com for more information and show details.
Join us for the Radio Abbey BIG QUIZ Saturday 30th September, 7-9 pm. To book https://www.ticketsource.co.uk/booking/t-zzxxgpx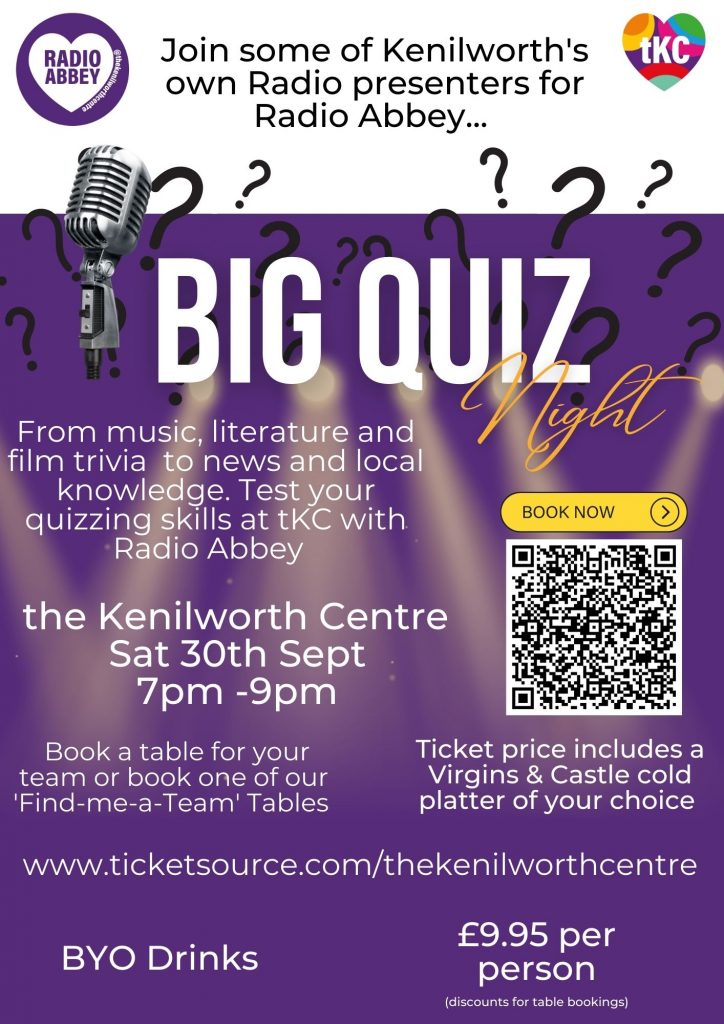 With your help, we bring you news and views on the issues and activities that are important to us all in Kenilworth. Whatever you like – from Sport to films, from drama to many musical genres– we'll have it covered!
We want to hear from all local groups and enthusiasts – this is your station and your chance to talk to the whole community – so get involved.
If you are a singer, musician or a member of a local band – then get involved with Radio Abbey. Come down to our recording studio and get yourself heard in Kenilworth and all over the world.
———————————————————————-
Radio Abbey as a Recording Space
You can also book the Radio Abbey Room to as a recording space. The room is sound treated as a soft space for recording, we have up to 4 XLR PODCASTER RODE mic available as a Zoom H6 intreface which can be plugged into your own laptop to record directly on to.
We can provide technical assitance at certain times and we schedule recording requests at quiet times.
Email sarah@thekenilworthcentre.com to book a recording session.