theKenilworthCentre is a charity which works to help make Kenilworth an even better place to live, learn, study and visit. We rely on income from room hire, grants and personal donations, have some fantastic community facilities and offer Room Hire 7 days a week, 9 am – 10 pm.
the Kenilworth Centre delivers multiple family and community activities. These include: Pop up family cinema, Pop up Cafe during holiday periods, Radio Abbey and Rain or Shine playgroup.
We also work in partnership with Compassionate Kenilworth to offer a range of activities and support systems for the isolated and those finding themselves on the margins of the community. We deliver cost of living events such as Community Kitchen, Music and Dinner events, Board Games Hub as well as provision for emergency food vouchers and we work in collaboration with school to provide breakfast and lunch provision.

Supporting the community is at the heart of everything we do.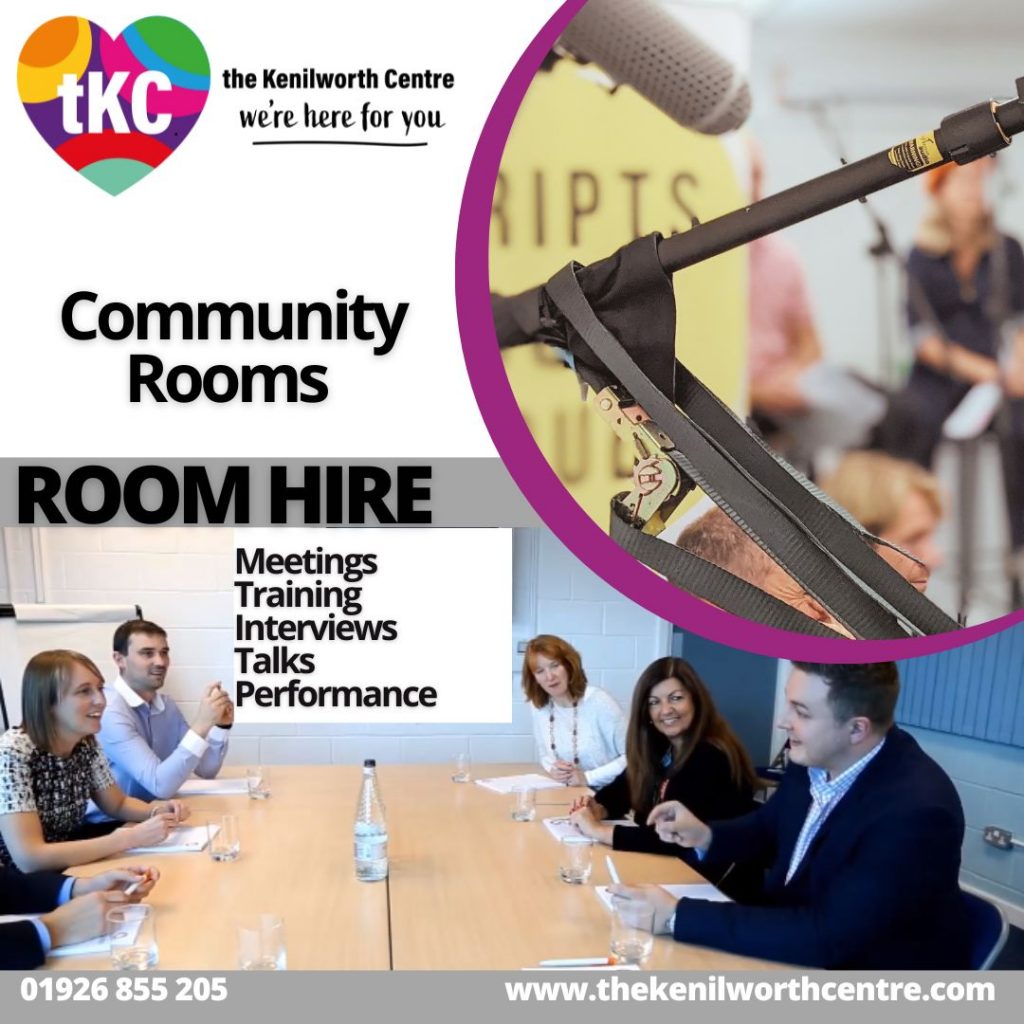 Alongside running the Centre facilities and room hire we have our weekly Youth Clubs and outdoor 'Rain or Shine' playgroup in term time. We provide community outreach support, various Wellbeing projects , Warm Hub events and also run the towns highly successful Radio Abbey – we really are at the heart of our community.
To find out more about any of activities, to book a room or to get involved with our many volunteer opportunities please contact us.