Abbey Cinema is Back!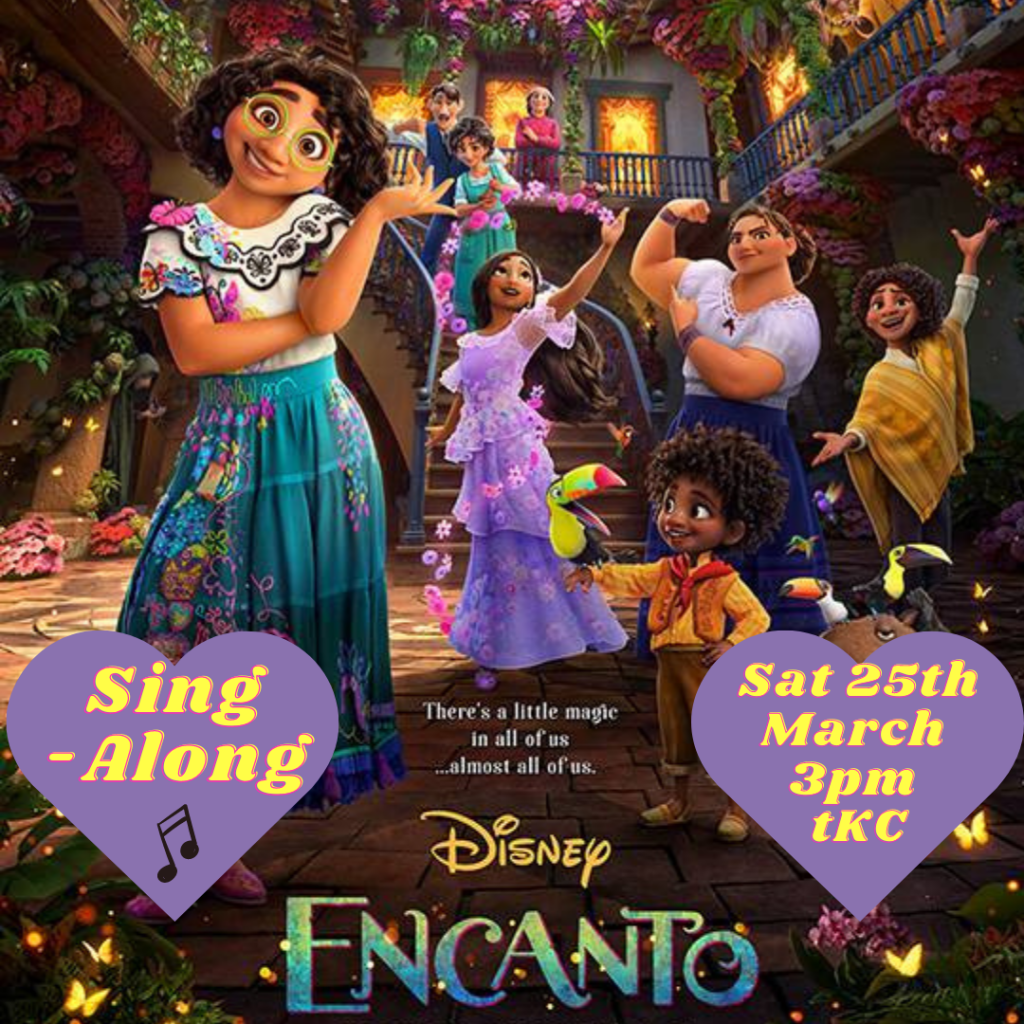 tKC is delighted to announce that Abbey Family Cinema is back!
Thanks to our volunteer team, we are able to re-launch Abbey Cinema, starting with a showing of Encanto Sing-Along.
You don't have to sit still – in fact we encourage you to bring cushions. picnic blankets etc, but seating is available. 
You don't have to stay quiet – this is a Sing-Along after all!
Dance, Sing and Dress up at our Family Cinema!
All the films have U or PG certificates.
Snacks and drinks will be available to purchase from our pop-up tuck shop and drinks stall. 

Children must be supervised at all times. 

Abbey Cinema Club is run by our wonderful volunteers, if you would like to apply to volunteer at any of our events please email: enquiries@thekenilworthcentre.com